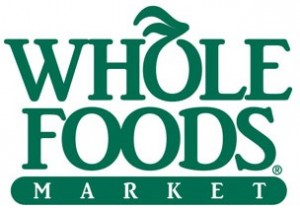 After months of regional competitions among the trained butchers at Whole Foods Market stores across the country, three finalists in the retailer's Best Butcher competition are sharpening their knives to go head-to-head for the national title. The finals will be held at the 2012 Meatopia presented by Whole Foods Market, Sept. 8 at New York's Randall's Island Park.
Whole Foods Market's Best Butcher contest takes the idea of popular culinary battles to a new level by allowing an audience to witness this clash of the cleavers in person. During the event, pro butchers will not only execute and merchandise perfect cuts, but also, for the first time ever, create a brand new cut – a custom chop, roast or steak the world has never seen before. Their goal? Use professional equipment with precision to break down meat without sacrificing its integrity. Finalists will be judged on presentation, workmanship, cutting skills and more in three rounds of dazzling demos of knife work. The winner gets an all-expenses paid trip to New York, a trophy cleaver, and company-wide bragging rights.
It's a thrill to see these butchers in action. Many come to the company with years of extensive experience and training. Others go through the company's specialized butchery apprenticeship program. All are experts in Whole Foods Market's quality standards and the 5-Step Animal Welfare Rating program, which tells customers exactly how the animals were raised for the beef, pork or chicken they're buying. Want to get regular tips? Check out Whole Foods Market's Meat Department facebook page, where it's all meat, all the time.